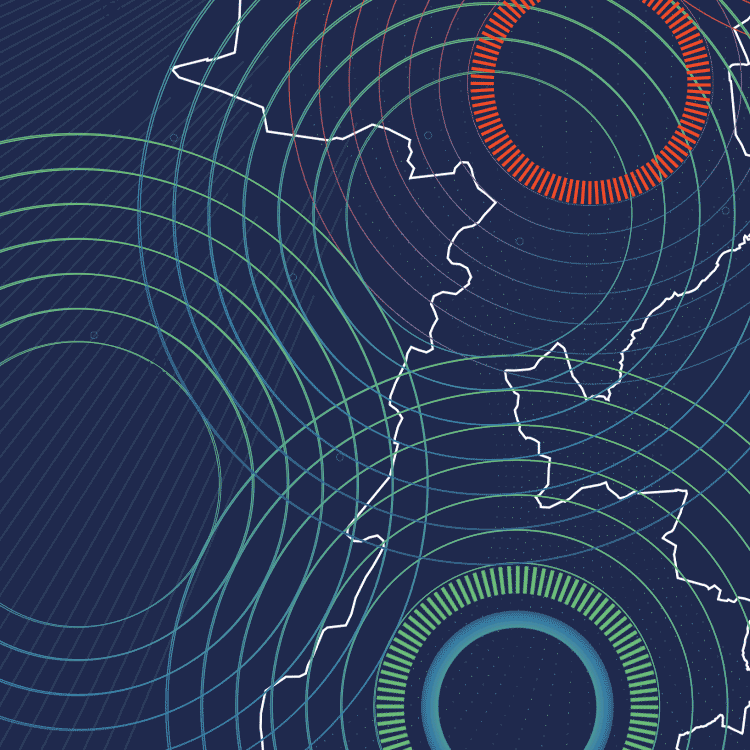 Province of Limburg. It's the year 2030.
What will the future of tourism and recreation in Limburg look like in 2030? We are living in a period with many transitions and dynamics. It's not easy to look ahead in time. But it is important to think about the future if we want to respond to changes, deal with uncertainties and be ready for the future.

Project designed by KACE. In collaboration with Province of Limburg & ETFI — [en] In collaboration with the Province of Limburg and ETFI (European Tourism Futures Institute), together with residents meetings, we created an image for this. In the end, 4 different scenarios emerged. We have designed this in a very abstract and future-oriented way.
Good data visualization.
Data visualization is the graphical representation of information and data. By using visual elements like the graphs, and maps, data visualization tools provide an accessible way to see and understand trends, outliers, and patterns in data. In the world of Big Data, data visualization tools and technologies are essential to analyze massive amounts of information and make data-driven decisions.
—