BEWEGING TEGEN
KINDERMISHANDELING
Child abuse

THIS PROJECT HAS BEEN SELECTED FOR THE EXPOSITION SHOWROOM LIMBURG 2018 AT CUBE DESIGN MUSEUM.
BRANDING
180.000 children in the Netherlands are victims of child abuse every year.
The movement Limburg against Child Abusement has entered the fight against child abusement with the motto; "Watch and stop. Only one person is needed to stop child abuse."
Project designed by KACE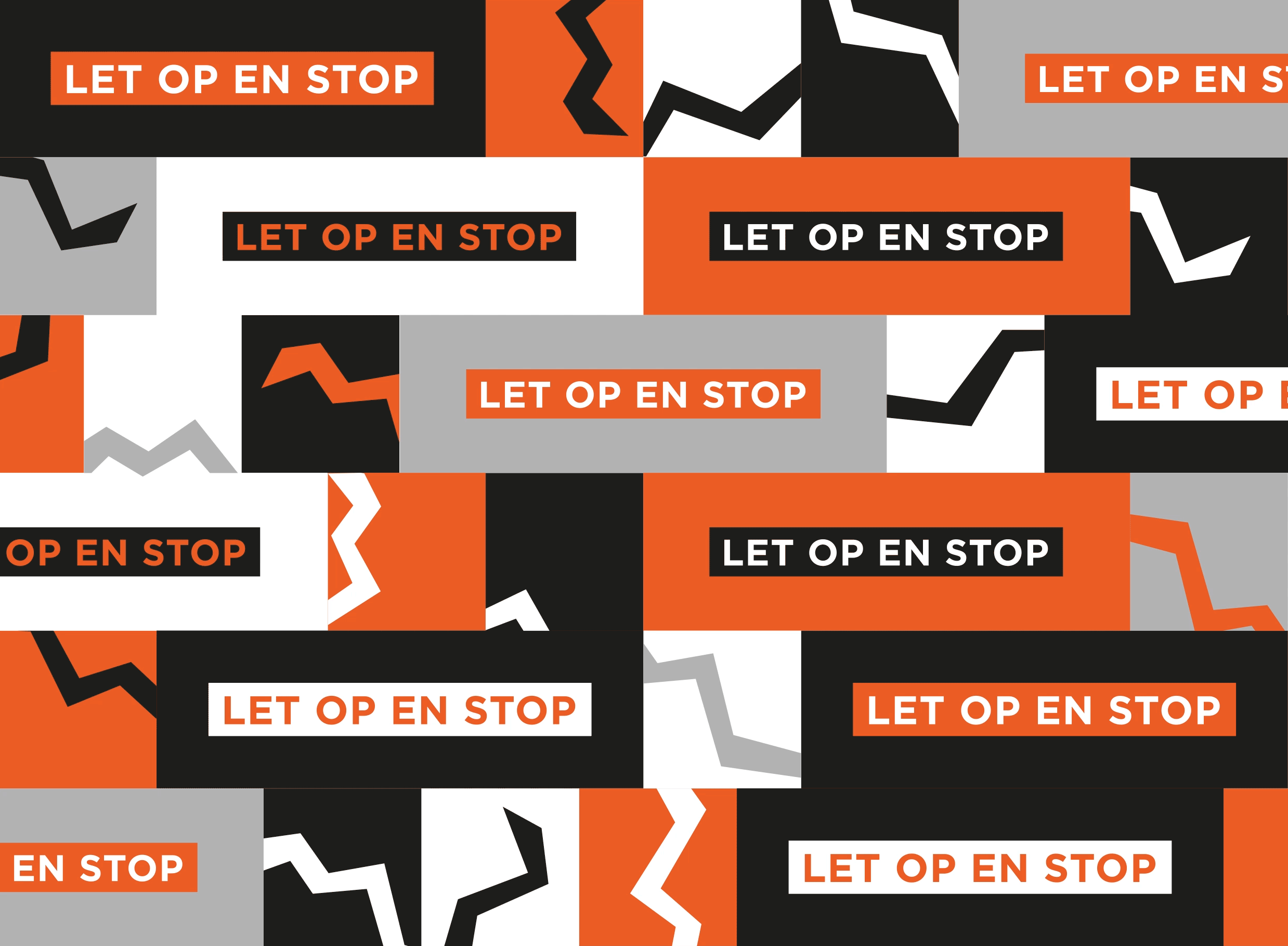 SIGNALING TOOL
Identify it. Watch and stop.
Teachers and other professionals working with children play an important role in signalling child abusement. That is why the movement Limburg against Child Abusement asked KACE and Paroles communication & marketing to develop a signal brochure.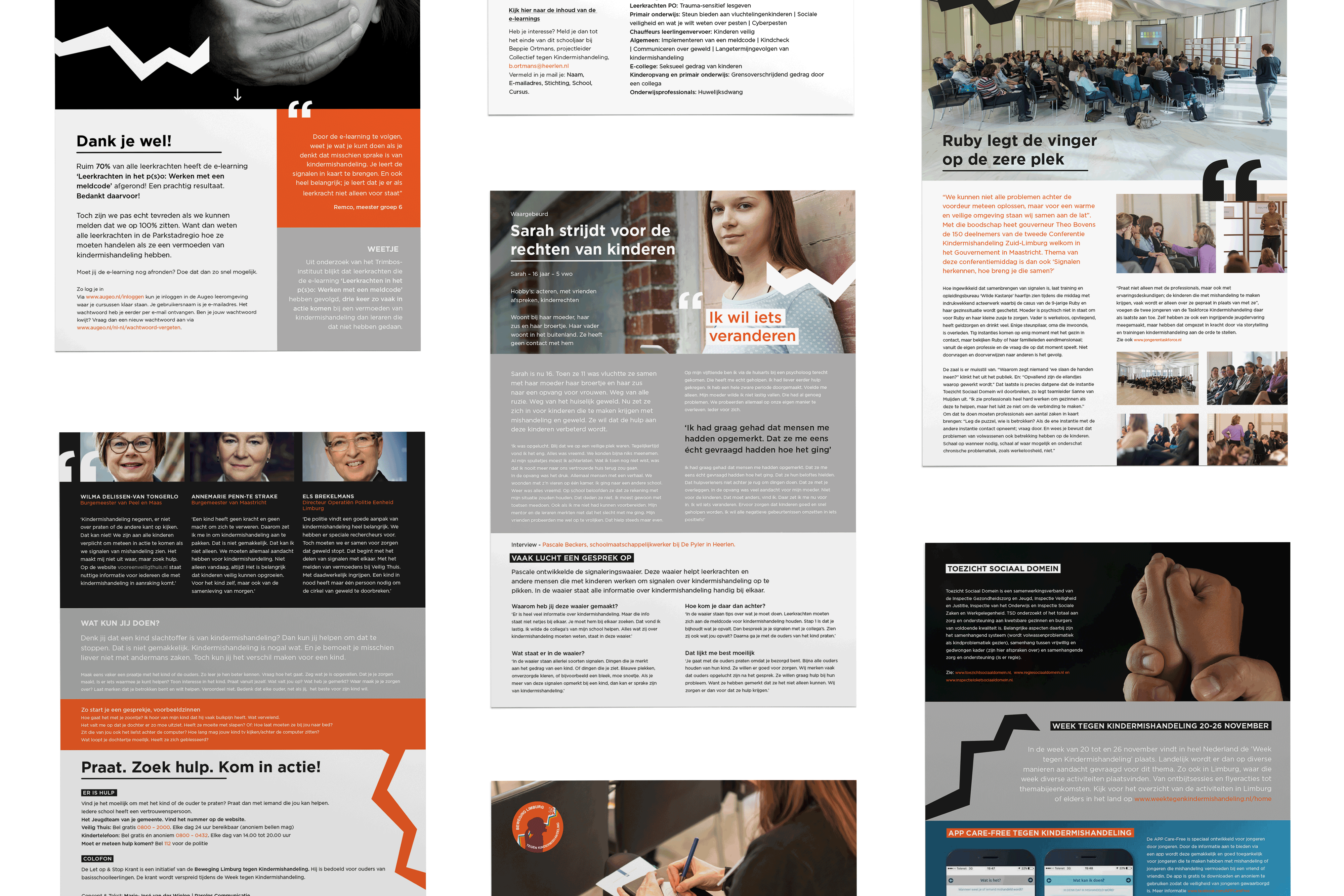 KACE hitched the design onto the Week against Child Abuse for additional exposure. The different colours guide the user logically through the brochure. KACE followed the colour gradient of a blue spot. Child abuse causes after all literally and figuratively blue spots. The signal brochure shows people working with children in a structured, informative and trusted manner how to watch out for and help stop child abuse. The brochure has been printed 1,400 times and will be spread out at all primary schools in Limburg.