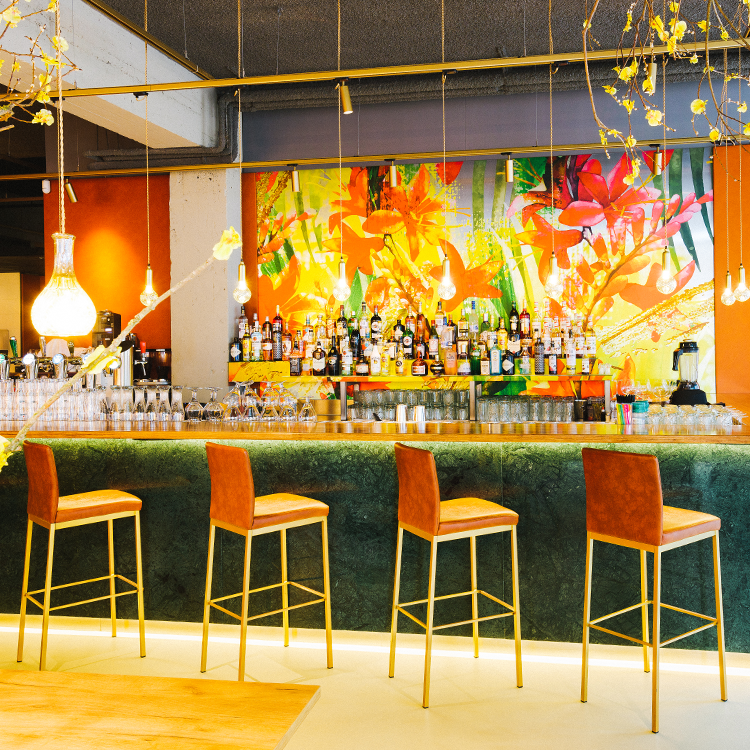 WOK! By Wok To Go
The focus at this '2.0 establishment' is shared dining, healthy set menus and a wide choice of vegetarian and freestyle dishes. All this in a contemporary interior with lounge facilities for the modern visitor. In addition, there is an extensive drinks menu with cocktails, homemade iced tea's, juices, smoothies and a sunny terrace. The location is ideal, in the middle of the city of Utrecht.

Project designed by KACE, in association with Ton Tesink B.V. & Art2Wall — [en] Share & enjoy the taste of Asia. Extensive vegetarian menu, halal dishes and Asian Fusion dishes. To emphasize this special way of dining we have chosen for a mega exclusive look. Special patterns have been developed that can be seen in the interior but also in the various expressions of WOK!.
In Utrecht, Asia is just around the corner.
Different facets that are recognizable from Asia, have been given a modern look. In connection with the bright use of colour, the oriental flowers and textures, you feel like you are in Asia. Various expressions have been developed for WOK! Ofcourse we created the logo and the corporate identity, but also the different back walls and the wallpaper. From here we created the menus, the take-away packaging and much more. The corporate identity is unique and very recognizable, with a luxury twist.
—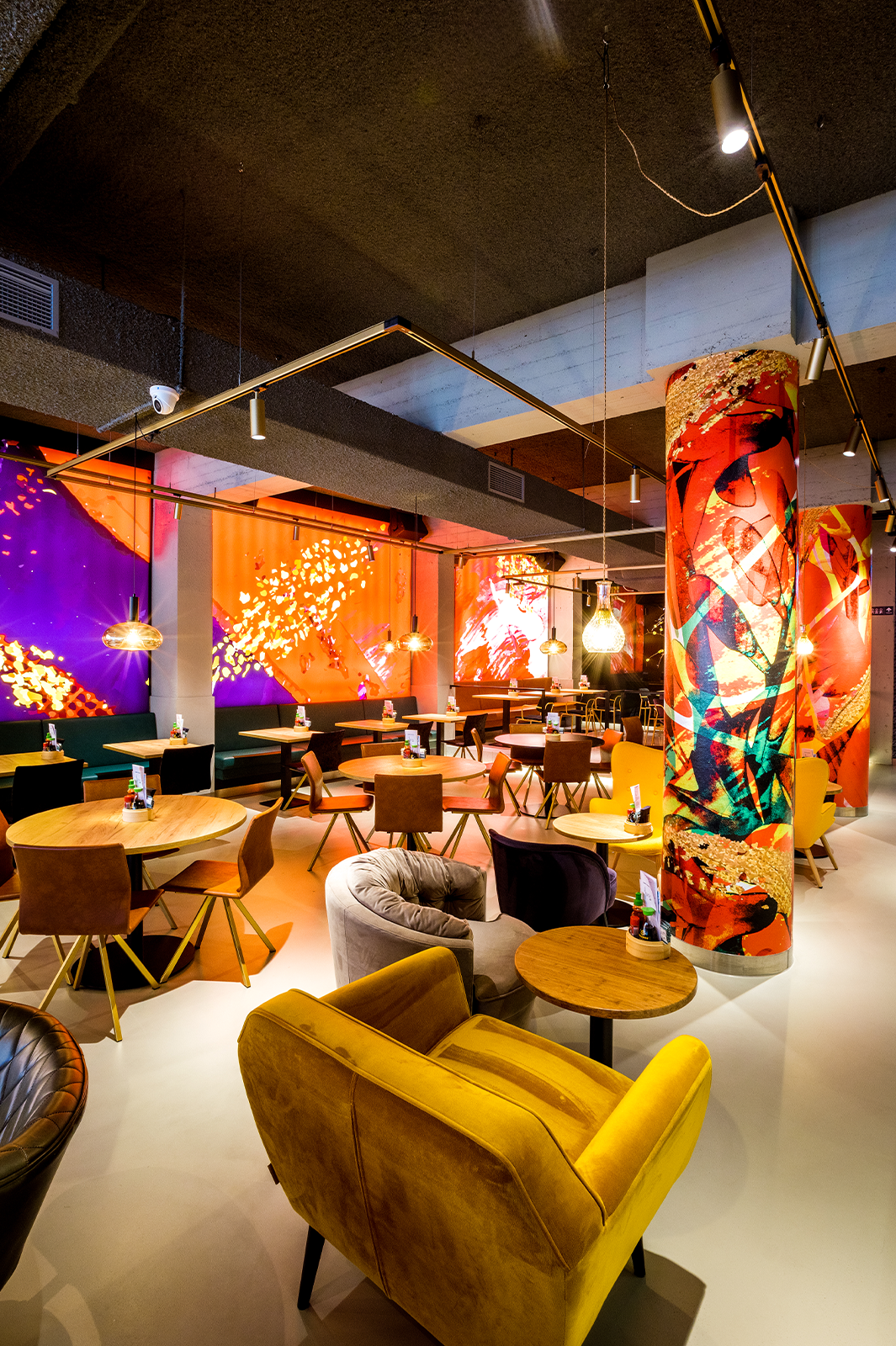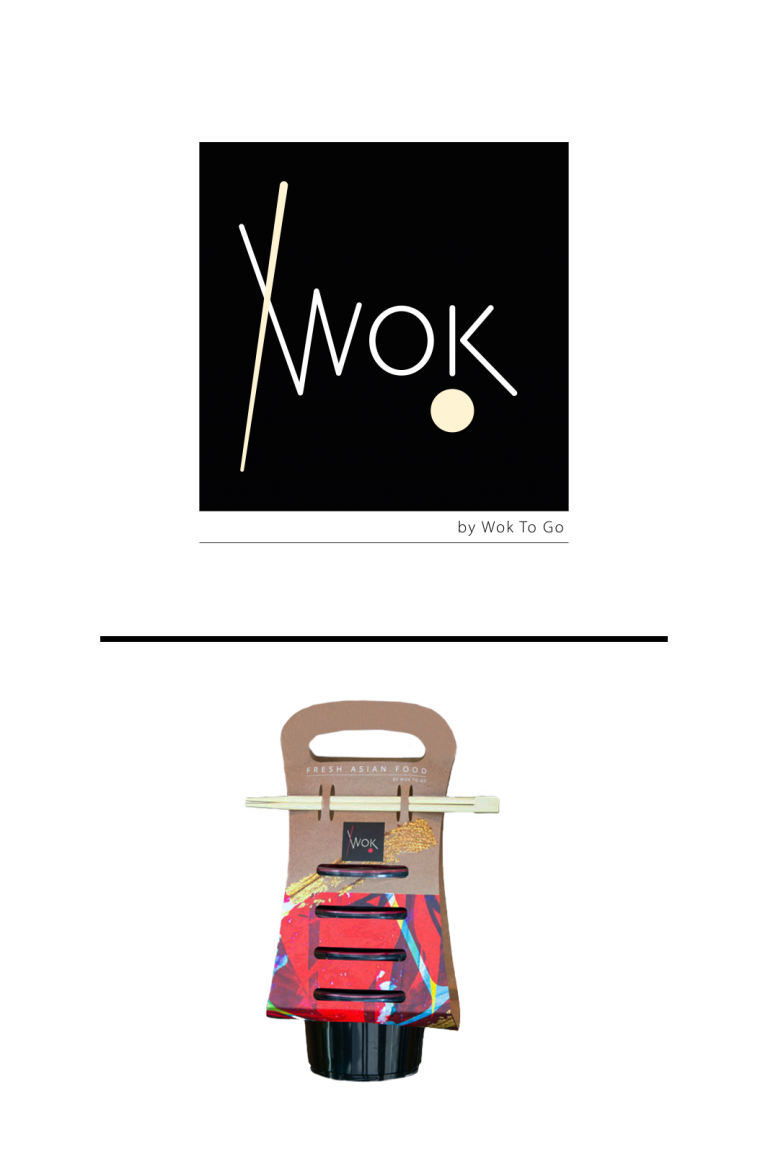 WOK! creates food that makes people happy, freshly prepared asian set menu's and drinks to meet all your needs!